Our bone growth and health Essentials
It's Not Magic,
Nutrition + Sleep + DNA = Height
Nutritional deficiencies can prevent kids from growing to their optimal height. We designed our height vitamins from the ground up with experts to ensure your children are getting exactly what their bodies need to reach their maximum height potential.
Did You Know?

2 TruHeight Gummies

Calcium in 1 glass of milk
TRUHEIGHT REVIEWS
OVER 1 MILLION PRODUCTS SOLD FOR A REASON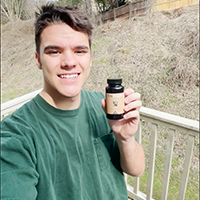 Shocked it worked so well
Getting a lot of growth from taking these. I used to be 5'2 and now after 6 months of taking I am 5'5
Jonathan S.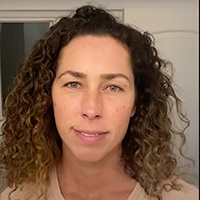 All natural and perfect mix for my growing kids!
I've been looking for a quality growth vitamin supplement for my 3 kids who are going through puberty. This supplement met all of my requirements when searching. The kids agree that it's easy to swallow and have had no issues with bad aftertaste or anything that goes along with taking vitamins! 2 thumbs up!
Lindsey H.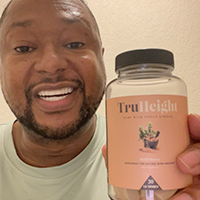 Great product with results!
I've seen the results work as my son has been taking the height formula for over 4 months and has grown over 4 inches. Worth the purchase!
Dennis B.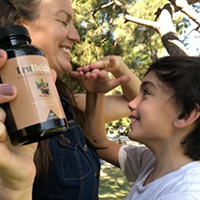 Very Easy
Very straightforward. my son already grew three inches in just 5 months!
Adley P.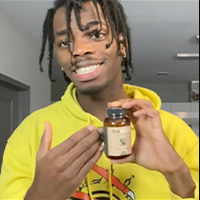 Easy Peasy
Two inches in just a month and a half! This is a great formula and excited for more.
Terry R.
Have any Questions? We're here to answer.
Does TruHeight work?
Yes, TruHeight is legit! Our supplement was developed and formulated after researching a large range of medical studies. We have achieved an accurate combination of ingredients to naturally help your body achieve its maximum potential height.
How does TruHeight work?
TruHeight works by supplying your body with scientifically proven nutrients to reach your maximum potential height. A recent study from the American Academy of Pediatrics showed that 70% of U.S. adolescents are lacking nutrients essential to bone growth. TruHeight's products contain these essential nutrients.
Is TruHeight safe?
Yes, TruHeight was formulated by chemists, nutritionist, and doctors to make the best blend of ingredients. All ingredients have been shown to be safe in researched studies.
Does TruHeight have any side effects?
We are happy to never have received any reports of side effects.
Does TruHeight contain any stimulants, HGH, or steroids?
No, all of Truheight's products are natural blends of herbs and vitamins.
When is the best time to take Truheight?
TruHeight works best when taken with or after a nutritious meal.
How long does it take to see results?
Typically, results will show between 3-6 months.
Is TruHeight FDA Approved?
TruHeight is FDA compliant and is manufactured in an FDA
approved facility. Since TruHeight is a dietary supplement, it does not
fall under the purview of the FDA.
Where is TruHeight made?
TruHeight is made in the USA in GMP and NSF certified facilities. Each batch is third party tested for purity and quality to ensure the highest standards.