Thousands of parents and teenagers are rewriting their growth stories. You can, too.
No matter your child's age, genetics, or height goals, there's a growth-enhancing nutraceutical from TruHeight for you.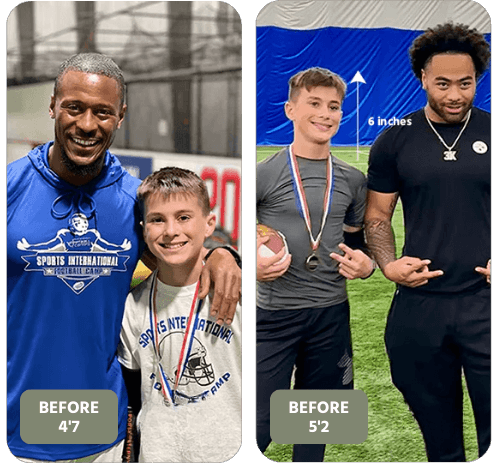 Really works!
"Here are before and after photos from my 12-year-old. 1 year apart. He has grown over 6 inches. Now he is starting to go through puberty but he's excited to keep growing taller. "
-Jennifer Ahern
---
"As a 6th grader playing varsity high school AAU, I want to be the best basketball player on the court and TruHeight makes it possible by boosting my height a few extra inches. "
-Liv Harness
---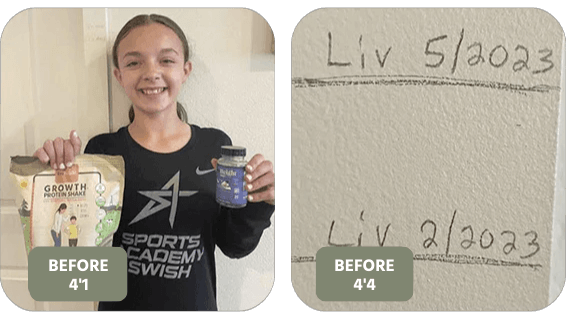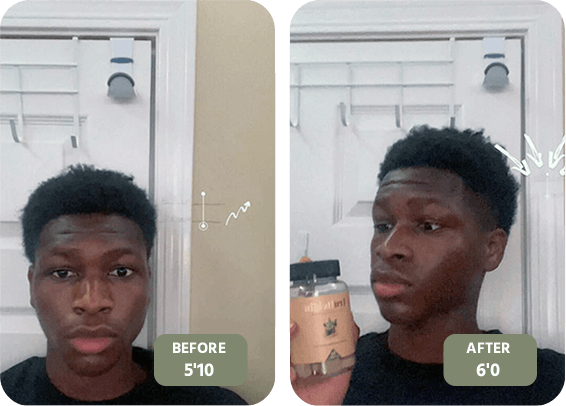 "TruHeight has been a serious game-changer for me. I've been grinding on the court, trying to work on my dunks and looked for something that would help me grow fast. .  I was skeptical at first but TruHeight came through and helped me grow a few inches in just a couple of months."
-Khristos
---
"I was 4'10 before I started taking TruHeight, after using the Max Height Kit and i'm 5'10 now."
-Aaron
---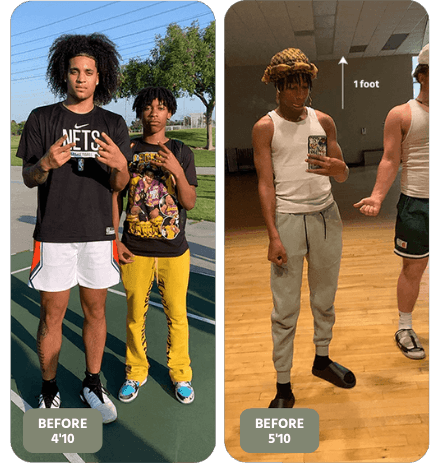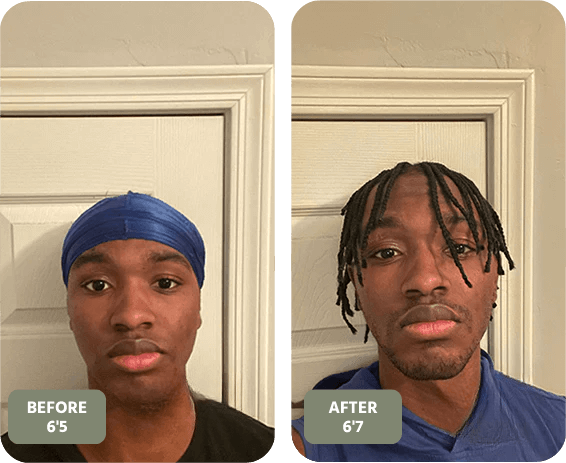 "As a college athlete I was almost sure I was done growing at 6'5, but I decided to take the chance with TruHeight and I'm the span of 6 months I've grown from 6'5 to 6'7 (while in college) I would definitely recommend this product to reach your true growth potential as it helped me."
- Shawn Kelly
---
Choose your Height Growth Supplement 
It's Not Magic,
Nutrition + Sleep + DNA = Height
Nutritional deficiencies can prevent kids from growing to their optimal height. We designed our height vitamins from the ground up with experts to ensure your children are getting exactly what their bodies need to reach their maximum height potential.